Lucas was so very good and let me take an obscene amount of pictures of him in a shirt and tie yesterday! Oh what a bag of m&m's will do! ha!
I love love love these. I don't love how big he looks but my goodness he is getting so handsome!
This is one I took with my phone that I love too.
This years Christmas card! I love the simplicity of it and his face is just precious in this shot. I can't wait to get these in and send them out!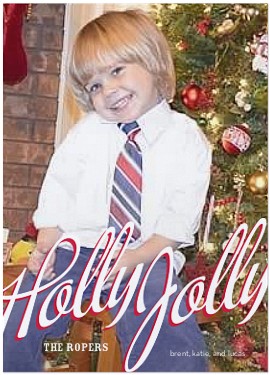 Yay! SO happy to check that off my list ;)